Filter Content
Thursday 22 July 2021
Welcome back to all our families and I hope everyone had an enjoyable holiday break.
We have another very busy term ahead, starting next week with our NAIDOC celebrations. Mrs Butcher has organised a wonderful range of activities for students to enjoy and participate in.
I am sure all students are busy preparing themselves for two of the best events each year being the Athletics Carnival and Book Week parade.
I would urge all parents to keep an eye on our webpage and the newsletter for information on all the upcoming events.
School Development Day
Parents are reminded that this Friday is a school development day. These days are very important opportunities for the staff to undertake important professional development.
Before School
I would like to remind all parents and students that the Nature Play and the Megatoy are out of bounds before school. Students arriving before 8.30am are to sit outside the library or with their parents outside their classroom.
We are, however, happy for any parents to stay until 3.30pm to supervise their children playing on the Megatoy. The Nature Play is out of bounds after school.
Open Night
Teachers have begun preparing for our annual Open Night on Wednesday 25 August. This is a wonderful opportunity for students to show their parents/caregivers some of their amazing work.
Staff News
We welcome some new teachers to Arbor Grove
Miss Ciara Delaney, Year 1 Room 1
Miss Toni Barrett, Year 1 Room 5
Miss Ashleigh Hoare, Year 4 Room 15
Ms Gina Langworthy, School Psychologist
We also welcome Miss Bryony Oliver (Junior Performing Arts) and Mrs Emma Tennant (Junior Technologies) who will be with us due to Mrs Seymour and Mrs Watson being on leave.
We also congratulate
Mr Hunt on his engagement
Mr Bish on his engagement, and
Mrs Cooper on the birth of her daughter Elkie.
Glen Purdy
Kindy and Pre Primary Enrolments 2022
Just a reminder that all Kindy enrolments for 2022 close on 23 July 2021. Enrolments are open for children turning four years of age by 30 June 2022. Please speak to the office for an application.
Pre Primary is the first year of compulsory schooling for young children in public and private schools across Western Australia. As a result, all Parents/Caregivers of currently enrolled Kindergarten students are required to re-enrol their child for Pre Primary 2022. Further information and application forms will be sent home with our current Kindergarten students this week. Please contact the office or your child's teacher if you have any further questions.
COVID19 Support Services and Resources
COVID19 has affected our routines and way of life, which can have an impact on our health and wellbeing. We are extremely lucky to be living in WA at the moment and while still remaining vigilant, can breathe a little easier than the eastern states.
It is important that we have the supports and networks to help us and our children at such an uncertain time. There are many resources available to support you and your children to maintain a positive sense of wellbeing.
https://www.education.wa.edu.au/learning-at-home/support-services-and-resources
Room 11
We enjoy going on various websites like Hit the Button to practise our number facts. Here we are enjoying an audio book of our choice during an independent reading session.
Give One Get One
is a learning strategy that gives us the opportunity to move around and share and receive ideas from our peers.
Inside Outside Circle
is a learning strategy that we use to share our knowledge. Here we are saying why it is important to follow the rules of the game and how we can make sure we always do it, during an ARBOR Values lesson.
Kindergarten Enrolments 2022
Kindergarten enrolments for 2022 are open for children who turn four years of age by 30 June 2022 and places are filling fast. We urge all families to secure their spot as soon as possible to avoid being on the waiting list. Please also spread the word to friends or family members that live in our catchment area and have a child eligible to attend. Applications close 23 July 2021.

Canteen
Open Tuesday, Thursday and Friday
8.15am until 2pm
Cash only orders are accepted over the counter, placed in the classroom canteen baskets or card payments via Flexischools by 9.15am.
Subway Orders
We are currently sorting out what date to run the Subway order day. We will send out notifications via Connect, Facebook and the school Newsletter. If you missed out on getting your order forms in, you will get another chance to place an order. If you placed an order and need to cancel the order, please let us know and we will sort this out for you.

Our school uses the Flexischools online ordering system for our Canteen as well as P&C Events and Fundraising.
Flexischools allows you to place all these orders online in a matter of seconds, at any time of the day.
Download the Flexischools App or visit www.flexischools.com.au/
Login/Register - Once registered, you can start placing orders immediately. If you have any questions, please see Jenni in the canteen or you can contact the Flexischools Customer Service Team via their website.


*Handy hint: When placing Flexischools orders, please ensure you press the confirm button otherwise the order will not process and it will not be received. If you are ever unsure if your order has been processed. Please feel free to contact us and we can look it up our end.
School Banking
Every Tuesday morning at the canteen (8.30am to 9am)
Fundraising
Father's Day
Order forms will be coming home soon. Please keep an eye on your child's bags.
The stall will be run at the end of August, start of September. Gifts will be $6.00 each and raffle tickets will sell for $2 each.
Sports Carnival
We are looking to see how many volunteers we can get to help with running a stall at the carnival this term. If you will be able to help on the day, please email Hayley Hennessy ( agpsp-cpresident@outlook.com ). We are looking for as many people as possible so that we can all enjoy the day and be able to watch our children have fun.
Hair Accessories
Sports Carnival and School Photo Day is in Term 3, week 7 and 8
Get your orders in early so you don't miss out.
We are excited to be affiliated with @PonytailsAndFairytales and School Ponytails.
Shop for our school uniform hair accessories through their website at https://www.ponytailsandfairytales.com.au/.../arbor-grove...
From every purchase our school community earns 20%.
Shop for bows and sports products online, where there's PayPal, After Pay, Cards, and Bank Deposit payments available.
When you put our fundraising code (ARBOR GROVE PS) in the checkout, our school community benefits!
Entertainment Memberships
Visit: https://au.entdigital.net/orderbooks/87028a
P&C Contact Details
Hayley Hennessy – President – agpsp-cpresident@outlook.com.au
Sarah McCallion – Secretary – agpsp-csecretary@outlook.com.au
TBD – Fundraising Coordinator – agpsp-cfundraising@outlook.com.au
Jenni – Canteen Supervisor – arborgrovep-c@hotmail.com
Canteen – (08) 6497 4831
Keep up to date with regular Connect notices and by visiting and liking our P&C Facebook pages.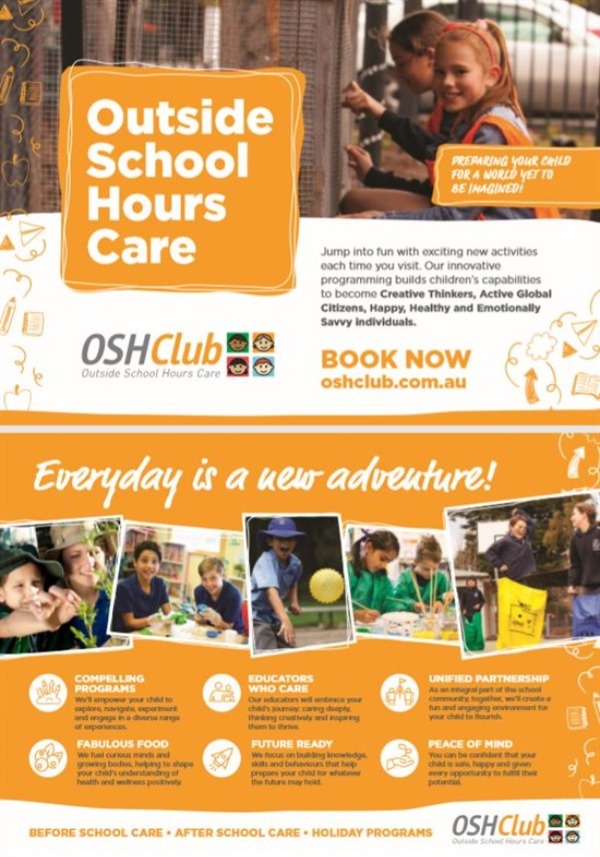 Arbor Grove Oshclub are now accepting donations of writing Instruments for recycling
Accepted waste in this program: All writing instruments (except for wooden pencils, crayons and chalk) are accepted:
Any brand of pen, felt tip, highlighter, marker, correction fluid pot (must be empty), correction tape, mechanical pencil and eraser pen regardless of their composition.
Note that we do not accept glue sticks, erasers, rulers or other cutting objects that could disturb the recycling process. Please be careful not to include any of those items.
Arbor Grove Dental Therapy Centre
The WA School Dental Service continues to provide free general and preventative dental care to all students throughout high school until the end of Year 11 having not attained 17 years of age.
Appointments will be posted home as your child reaches their recall date.
Please contact the Arbor Grove Dental Therapy Centre, 9296 7388 for change of address or contact details to ensure your child does not miss their appointment.
If you choose to take your child to a private dentist and no longer wish to attend the school dental clinic please advise our staff.
| | |
| --- | --- |
| Friday 23 July | School Development Day STUDENTS DO NOT ATTEND |
| Monday 26 - Friday 30 July | NAIDOC Week |
| Wednesday 28 July | Assembly Room 20 (Even Rooms) |
| Friday 30 July | EISA Cross Country |