Thursday 11 November 2021
Filter Content
Thursday 11 November 2021
We are heading into the home stretch for 2021! The weather is beginning to warm up and our Year 6 students are about to begin high school transitions and other events to mark the end of their primary school journey.
The recent Mathematics incursion was a recent highlight and it was terrific seeing students from all year levels having so much fun doing Mathematics. Thank you to Mrs McCabe for organising this.
Well done to our Jump Jam troupe who have submitted their competition performance. Our fingers are crossed for a good result. I would like to congratulate the students for their dedication and hard work during the year. Thanks to Miss Alver and Miss Ladouce for their work with these students.
The Year 6 student leaders had a memorable visit and lunch recently with Miss Jessica Shaw. We are very fortunate that Miss Shaw is such a strong supporter of Arbor Grove. The annual lunch at Parliament House is very much valued by our Student Leaders (and aspiring student leaders).
Kindergarten 2022
I would urge any parents with kindergarten aged students in 2022 to enrol now as spots are filling fast. We will commence a "waiting list" as soon as we reach 80 enrolments.
2022
It is very important that families that are leaving us this year let the school know at the earliest opportunity. This information will be essential to ensure the accuracy of our planning and preparations for 2022.
Class Placement Requests
I would like to thank the parents that submitted class placement requests. Class lists are being prepared now in consultation with the class teachers and we will distribute class placements to students in week 10 as we have in previous years.
Glen Purdy
| | | | | | | |
| --- | --- | --- | --- | --- | --- | --- |
| Pre Primary | Year 1 | Year 2 | Year 3 | Year 4 | Year 5 | Year 6 |
| Kenzi | Emily | Maia | Jason | Jake | Manraj | Lockey |
| Mason | Katelyn | Anyak | Blaze | Achieng | Laelani | Judah |
| Frazor | Annika | Charlotte | Noah | Amiria | Ellie | |
| Maddi | Chase | Alfie | Naveen | Akshay | Audrey | |
| | Robyn | Ethen | Poppy | Owen | Bul | |
| | Rebecca | Flynn | Georgina | Afifa | Christopher | |
| | Mia | Levi | Sofia | Stella | Mabior | |
| | Sienna | Puneet | | Ruby | | |
| | Alex | | | Indi | | |
| | Oliver | | | | | |
Room 4


Maths Week at Arbor Grove
During Maths Week, Room 4 participated in a whole school maths challenge – Which is bigger your hand or your foot? It was up to each student to determine what was meant by 'bigger' and how to measure it. Here we are investigating length, width, perimeter and area using uniform units to measure with.
The year ones participated in rotational activities. The students were able to contribute to an activity in each of the maths focus areas – measurement and geometry, number and algebra and probability and statistics. In Room 4, we looked at using additive counting strategies to collect Lego blocks to build a Lego city. Here is the class hard at work.
We combined art and maths concepts with our Kambarang garden. We measured our heights using centimetres and coloured a flower using oil pastels. We used comparative language such as taller than, shorter than, tallest, shortest and about the same as, to describe the variation in our heights. Here is our garden.
We have also been investigating the language of chance using will happen, won't happen or might happen to determine the likelihood of given events. Here is the finished product.
During literacy sessions, we have been learning about information reports this term. We worked in small groups to complete a Y Chart detailing a description, the habitat and the diet of the Western Banjo Frog. Here we are working co-operatively.
Room 6


The Western Banjo Frog
In Talk for Writing Miss Kavanagh has been teaching the students some actions to this non-fiction text, 'The Western Banjo Frog'. They created the 'Story Map' of this text together. Here are some pictures of the students retelling the text using the 'Story Map' technique.
The Day the Crayons Quit
We have started looking at "The Day the Crayons Quit' in Literacy. Here are some pictures of us participating in these activities.
Here are some samples of our recent Art Projects
Our Describing Cats Activity
We have been working hard on using describing words in our writing. In this activity we looked at describing words that we can use to describe a cat. We came up with some terrific words! They then wrote some of these words down around the cat and then coloured in the cat. The more the students are exposed to and are aware of different describing words, the more they will be able to use them in their everyday writing.
ARBOR Values Art Competition
In Term 3, we held an ARBOR Values Art Competition where we asked all students to design an A4 poster to showcase our ARBOR Values to be displayed throughout the school. We had some amazing designs and we would like to thank everyone who completed an art piece for the competition.
The winners of the competition were:
Bailee
Evie
Quade
Manaia
Zoey and Aaryan
Ella and Poppy
Georgie
Adam and Tawhaki
Soraya
Mairerangi
Lashiya
All of the artwork designed by all students will be displayed in the library and around the school. We would also like to recognise Ella, Willow and Andrea for suggesting the idea of the Art competition to showcase our ARBOR Values. Once again, a big congratulation to every one for showing your ARBOR Values. (Unfortunately Aaryan and Quade were absent for the photos).
Mr Williams, Mrs Walker and Mrs Maloney
2022 Voluntary Contributions and Charges
The School Board have approved the Voluntary Contributions and Charges for 2022. You can request a printed copy from the office or view them on our school website under Parent Information. If you need any further assistance, please don't hesitate to contact us on 6497 4800.
Keep up to date with regular Connect notices and
Arbor Grove Primary School P&C Association Inc.
Arbor Grove Primary School P&C Ass. Inc. - Canteen
Arbor Grove Primary School - Secondhand Uniform Sales
TICKETS ON SALE UNTIL MONDAY
Order Forms
Extra copies can be found at the canteen or in the school admin.
Flexischool and cash orders are DUE no later than 3pm Monday 15 November 2021
Parent Helpers and Donations
Disco is next Friday!! LOTS of parent helpers are required throughout the night so please help the P&C out.
We are also looking for some fabulous parents to bake some cupcakes to be sold at the BBQ and/or offer a donation of snack items to be sold from the canteen in the Disco.
If you can spare some time, can bake some cupcakes or would like to offer a donation please contact our Facebook page or Hayley on the number below.
Snack donations can be taken to the canteen on Tuesdays, Thursdays or Fridays.
Cupcakes can be brought to the canteen on Friday November 19 at school pick up or directly to the Disco BBQ that evening.
All donations are greatly appreciated and helps the P&C raise more funds for our school.
If you have any questions, please contact Hayley on 0411 219 391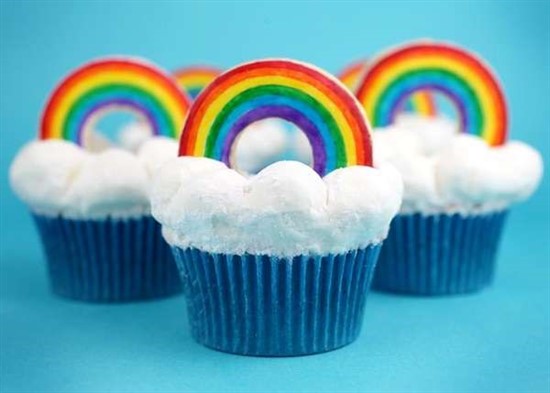 Canteen
Open Tuesday, Thursday and Friday
8.15am until 2pm
Cash lunch orders are accepted over the counter or placed in the classroom canteen baskets, while card payments are to be placed via Flexischools.
Last orders accepted 9.15am
If your child goes home sick or you need to change their order on the day, please call through to the canteen as soon as you can on 6497 4831.
Become a canteen volunteer
Volunteers are a fundamental part of running our school canteen and we are always looking for a few extra sets of hands throughout the week.
The new menu is proving to be extremely popular meaning Jenni needs more help than ever.
Can you spare an hour or two or the whole school day?
We are currently looking for regular volunteers to lend a hand each week.
Tuesday mornings 1 person
Thursdays - up to 3 people
Fridays - up to 3 people

Times where help is mostly needed - 9am until 11.30am and 12.30pm until 1.15pm.What's involved you ask? Mostly preparing sandwiches/toasties/burgers and salads in the morning and packing the lunches into baskets.
If you are willing to assist with over the counter morning and lunch recess this would be a big help too.
We appreciate all the support from our current volunteers, however without the extra help on these busy days, we are unable to bring your children the range of choices currently available to order.
The P&C uses the Flexischools online ordering system for our Canteen as well as P&C Events.
Flexischools allows you to place all these orders online in a matter of seconds, at any time of the day.
Download the Flexischools App or visit www.flexischools.com.au/
Login/Register - Once registered, you can start placing orders immediately. If you have any questions, please speak to Jenni in the canteen or you can contact the Flexischools Customer Service Team via their website.
*Handy hint: When placing Flexischools orders, please ensure you press the confirm button otherwise the order will not process, and it will not be received. If you are ever unsure if your order has been processed. Please feel free to contact us and we can look it up our end.
Entertainment Memberships
Hair Accessories
Get ready early for 2022
Shop for our school uniform hair accessories through their website at https://www.ponytailsandfairytales.com.au/.../arbor-grove...
From every purchase our school community earns 20%.
Shop for bows and sports products online, where there's PayPal, After Pay, Cards, and Bank Deposit payments available.
When you put our fundraising code (ARBOR GROVE PS) in the checkout, our school community benefits!
School Banking


LAST SCHOOL BANKING IS WEEK 8
Conducted at the canteen each Tuesday morning between 8.35am and 9am by Michelle our School Banking Coordinator.
*Students should go to class first advise their teacher, then go across to the canteen for banking.
P&C Members for 2022
As with every new year our P&C will dissolve, and a new P&C committee will be elected.
Hayley our current President will be stepping down, therefore we are on the hunt early for that vital person to take over the role. Hayley will be on hand to offer guidance allowing the transition into the Presidential role at the 2022 Annual General Meeting to be a smooth one.


Roles and Responsibilities


President
Vital link between parents and the school administration
Observes legal formalities
Chairperson for the P&C Association's meetings
Ensures all office bearers fulfil their duties
The public face of the P&C handling media enquiries and all external enquiries
Signatory to accounts
Ex officio member of all sub-committees
Effectively manage any P&C paid employees
Other Vital Roles required for a P&C to exist


Vice President
Acts as a 'understudy' to the President or mentors new President.
Use the role as an opportunity to develop their leadership skills and P&C knowledge.
Chairs P&C meetings in the President's absence.
Can be signatory on accounts.
Can be a representative on sub-committees.
WACSSO Liaison, acting as a link between the P&C and WACSSO
Treasurer
Is responsible for all monies received and expended on behalf of the Association, including any committees.
It involves clerical work, financial management and accounting (We currently use Xero).
Receives and banks money.
Pays accounts.
Keeps Records of Receipts and Payments.
Presents a written report at each meeting.
Takes Financial Records to Auditor.
Secretary
Posting notice of meetings in writing.
Assisting the chairperson to draw up the agenda.
Recording minutes of the meeting.
Dealing with correspondence.
Maintaining membership records.
Being a signatory to accounts.
Observing legal formalities.
Fundraising Coordinator
Coordinates all fundraising activities.
Delegates tasks to volunteers.
Liaises & oversees what volunteers are doing.
Ensures delegated tasks are completed.
Presents written reports to the P&C outlining activities and results.
Chairs Fundraising Committee (if there is one).
P&C Contact Details
President
Hayley Hennessy agpsp-cpresident@outlook.com.au
Secretary
Sarah McCallion agpsp-csecretary@outlook.com.au
Fundraising Coordinator
Not appointed agpsp-cfundraising@outlook.com.au
Canteen Supervisor
Jenni Pourau arborgrovep-c@hotmail.com
Canteen – (08) 6497 4831